You may have seen us at a Food Festival, or heard about us on Social Media etc   –
to get offers and info etc please use the form below
thank you
Mark
Please Subscribe to be kept up to date and receive offers
terms and conditions – I am willing to receive an email every now and again from Circus of Food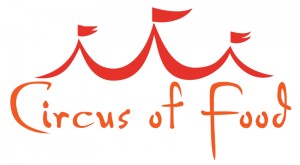 Welcome to the Circus of Food
Who – Introducing the Circus of Food. A new project managed by the community group, Settle Festival, who have a track record of running successful events over a number of  years. This project funded by the National Lottery under the Local Food Grants Fund is to establish an innovative local food project, and provides a fantastic focus for local food activity in a fun environment.
What – The Circus of Food is based around a demonstration trailer and classroom tent which enables chefs, other participating demonstrators and the Circus of Food team to interact fully with spectators, for example as a cookery theatre. It makes locally grown and produced food and drink more attractive and exciting to everyone. Guest chefs, growers and producers showcase their skills and produce by preparing interesting and unusual food and drink via food demonstrations.
The trailer is equipped with commercial cookery equipment, as well as audio and visual equipment to enable large screen and close up viewing of the activities being demonstrated. It also comes with a 100 seater marquee with furniture, which can be added to the front of the stage area, to provide a covered learning and presentation space, so no bad weather problems! All this is illuminated by stage and flood lighting. All the equipment has its own on-board power from generators, so that they can operate remotely and independently from any other infrastructure.
The trailer has been designed in such a way that it can also be used for a multitude of other purposes including a cookery theatre for hire for events, a mobile cookery classroom for schools, and it can be hired out for weddings and private parties or even concerts. To make it really adaptable, all the equipment can be removed to enable it to be used as a stage area.
Where – Like a traditional circus, the Circus of Food can travel anywhere in the UK, towed by the Circus of Food van which is complete with an on board hand sink and toilet.
Why –  The Circus of Food offers an opportunity to liven up your event and attract more people by having well-known chefs we work with to participate in demonstrations.  It will promote locally grown food by partnering with food producers in your area and using their produce in the demonstrations. This is a great way to encourage the public to try and buy with the aim to really get them involved and inspired, and help the local economy.  And, better still. the trailer has been designed so that it can be branded to your own event.
When – The Circus of Food can be booked for small and large events such as agricultural shows, county shows, sporting events, festivals and galas. We can be the complete cookery theatre solution for you.