Take 3 Chefs – from 2013

Stephanie Moon, Mathew Birtwhistle and Joan Ransley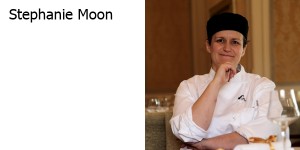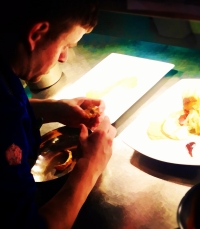 Thursday 30th May – 7pm Settle Victoria hall

A return of this popular foodie event, this time in collaboration with The Gallery on the Green. Three chefs will be demonstrating recipes using locally produced and foraged ingredients, alongside other local food producers offering tasters and showcasing their special products.
The evening line up will feature food writer and photographer Joan Ransley, using food and ingredients to compliment her 'Yorkshire Food and Yorkshire People' exhibition at The Gallery on the Green (18th May to 6th July). Joan is a member of the Guild of Food Writers and is a regular contributor to The Yorkshire Post.
She will be joined by Craven's celebrity chef – Stephanie Moon from Rudding Park in Harrogate and a Deliciously Yorkshire food champion. Stephanie attended Settle College and Craven College before training under Anton Mosimann at The Dorchester. She is a regular on BBC's 'Great British Menu'.
The third chef to join the team is Mathew Birtwhistle, from The Plough Inn , Wigglesworth, where he has expertly introduced local fayre onto the menu. Yum!
Doors open 6.30pm.
Tickets: £10.